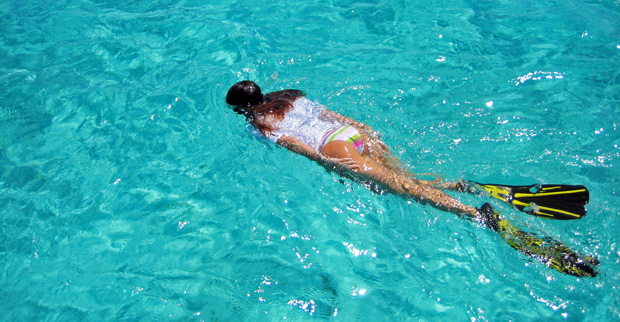 You'll find Key Largo nestled between the watery wilderness of the Everglades National Park to the west and the fish-rich coral formations of North America's only living coral barrier reef to the east.
Six miles offshore in the Florida Keys National Marine Sanctuary you will find the wreck of the Spiegel Grove, a 510-foot former US Navy ship intentionally scuttled in 2002 as the backbone for a new coral reef.
Locals consider their home the Diving Capital of the World and it is a great snorkeling spot, but the island is nearly as famous as a sport-fishing destination.
Some of the best charter captains and fishing guides in the world work out of Key Largo. Hire a guide and sailfish offshore, bonefish along the Atlantic shallows, or redfish and tarpon in Florida Bay.
Key Largo's proximity to the Everglades makes it a premier family vacation destination for kayakers, birders and other eco-tourists. All this beauty, not to mention the island's rich history, has inspired a vibrant community of artists who show their work at several local galleries.
When the day is done, you can trade stories at any of a full-range of restaurants, bars, hotels, motels and resorts. Each is as unique as Key Largo itself.