Warm up to the wonders of winter adventure. Here are five, high energy family travel ideas to consider:
​1. ​Juneau, AK.
Visit this world-class winter destination and trade long lines and crowded restaurants for endless views and pristine solitude.
Pop on your skis and put things in perspective as you glide across Mendenhall Glacier Lake. With a massive glacier as your backdrop, your whole family will enjoy speeding across the flat terrain while taking in some of the most majestic scenery imaginable. Check out the groomed Nordic trails at Eaglecrest, a community-owned ski resort on Douglas Island just minutes from Juneau.
The most adventuresome families will find challenging terrain and untouched routes along with insider knowledge through experienced heli-skiing operators in the area.
Contact: www.TravelJuneau.com ; www.Alaska.org.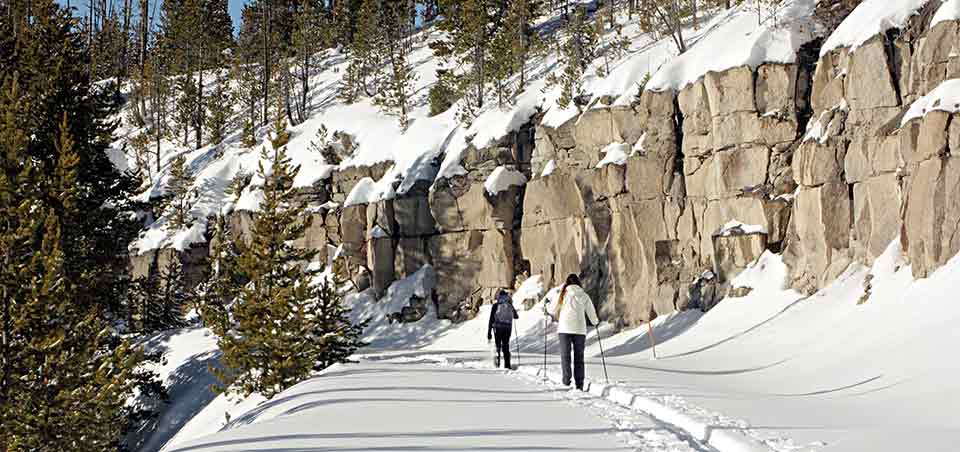 ​2. ​Yellowstone National Park​.​
Discover the magic of our first National Park cloaked in her winter finery. New snowfall serves as the perfect backdrop for a Nordic adventure to a steaming backcountry geyser, a snowshoe around Old Faithful or wildlife viewing in the Lamar Valley. Venture to and from your overnight at the Snow Lodge via snow coach, stopping enroute to observe animals on the move, icy waterfall formations and the evening alpenglow on the mountains. Guided adventure and snowmobile tours are available.
Contact: www.yellowstonenationalparklodges.com ; www.VisitMt.com.

​3. ​Winter Park, CO.
Explore more than 60 miles of groomed trails on skate skis when you visit this family favorite in the Colorado Rockies. In addition to making the most of free skiing lessons offered by the Nordic Center at the YMCA of the Rockies' Snow Mountain Ranch, expect good times ice skating, playing broomball, tubing, sledding, and creating arts and crafts. Get cozy for story time, with hot chocolate and s'mores by the fire. Contact: www.ymcarockies.org. www.visitGrandCounty.com ; www.Colorado.com.

​4. ​McCall, ID.
Bring your favorite furry friends for a day of outdoor fun in this forested mountain town located two hours north of Boise. Dogs are welcome on Nordic trails in several locations throughout McCall, where views of Payette Lake are paired with fresh air and contagious enthusiasm for adventure. At Jug Mountain Ranch, discover the Lyle Nelson Nordic & Snowshoe Trail system, designed by the local Olympian. Skate ski tracks for all abilities send explorers through open meadows and pine scented forests. Fido will enjoy romping through the snow as you and the family navigate trails at the Tamarack Resort, where lessons and guided tours are also available.
Contact: www.tamarackidaho.com ; www.jugmountainranch.c om; www.VisitIdaho.org.


​5. ​Kingfield, ME.
Explore more than 80 miles of trails via cross-country skis or on snowshoes in the backcountry of western Maine. Enjoy your off-the-grid adventure by day and then relax in a comfortable hut over night where a warm bed and tasty meals await. Considered "boutique hostels", the huts, run by a non-profit organization, feature state of the art green energy systems that generate and store their own power. Make tracks from hut-to-hut on your own or with a guide. Contact: www.mainehuts.org
A great read for kids to go with your winter adventures!