One of the hottest trends in travel is EAT vacations. We're not talking about tours with celebrity chefs. Rather, families are looking for trips that provide memorable Experiences, real Adventure and Transformative moments.
Here are five ideas that may fit the bill.


1. Discover Palau.
Located in the westernmost corner of Micronesia, Palau, an archipelago of more than 586 islands, consistently ranks as one of the world's best dive destinations. Pay off for the lengthy travel time includes 1,450 species of fish, 500 species of coral as well as rare sharks and stingrays.
You'll want to reserve a day to snorkel amidst the moon and golden jellies of Jellyfish Lake. A short hike delivers snorkelers to a 12,000-year-old marine lake where millions of gelatinous creatures waft through the water following the arc of the sun. Families can safely submerge and follow the magical migration. Thanks to evolution, these jellyfish are void of their sting. There is also considerable WWII history in the area, including sunken ships and planes.
Contact: www.Visit-Palau.com ; www.FamilyDivers.com


Angkor Wat, Cambodia.
Fans of the Tomb Raider film series will particularly enjoy exploring the Angkor Archeological Park, unfolding deep within the Siem Reap province. While hundreds of archeological and artistic temples and ancient structures remain, the most familiar (it's on the Cambodian flag) is Angkor Wat. Built in the 12th century to honor Vishnu, a Hindu God, the temple's bas relief galleries inform modern visitors of life in ancient times.
Also of note is the remarkable water system, including moats, canals and reservoirs, that once provided water and crop assistance for the thriving communities. Visitors arrive via river cruises on the Mekong or a stop in Siem Riep where lodging and tours are plentiful.
Contact: www.VikingCruises.com ; www.TourismCambodia.com.
Choose your backcountry.
For an EAT trifecta, establish a pure connection with nature, off the beaten path. Hike, paddle or float into a pristine location where your family can learn or hone their wilderness skills. Choose a destination suitable for the ages and abilities of your crew. Encourage each person to take responsibility for the adventure whether that is early research, carrying a small pack, collecting kindling or serving as master storyteller around the fire.
For the youngest set, get started with an overnight in the backyard or a nearby park. That way, should the weather or unforeseen forces create a kink in your plan, warm and dry shelter is nearby.
Contact: www.Backcountry.com; www.NPS.gov ; www.Huts.org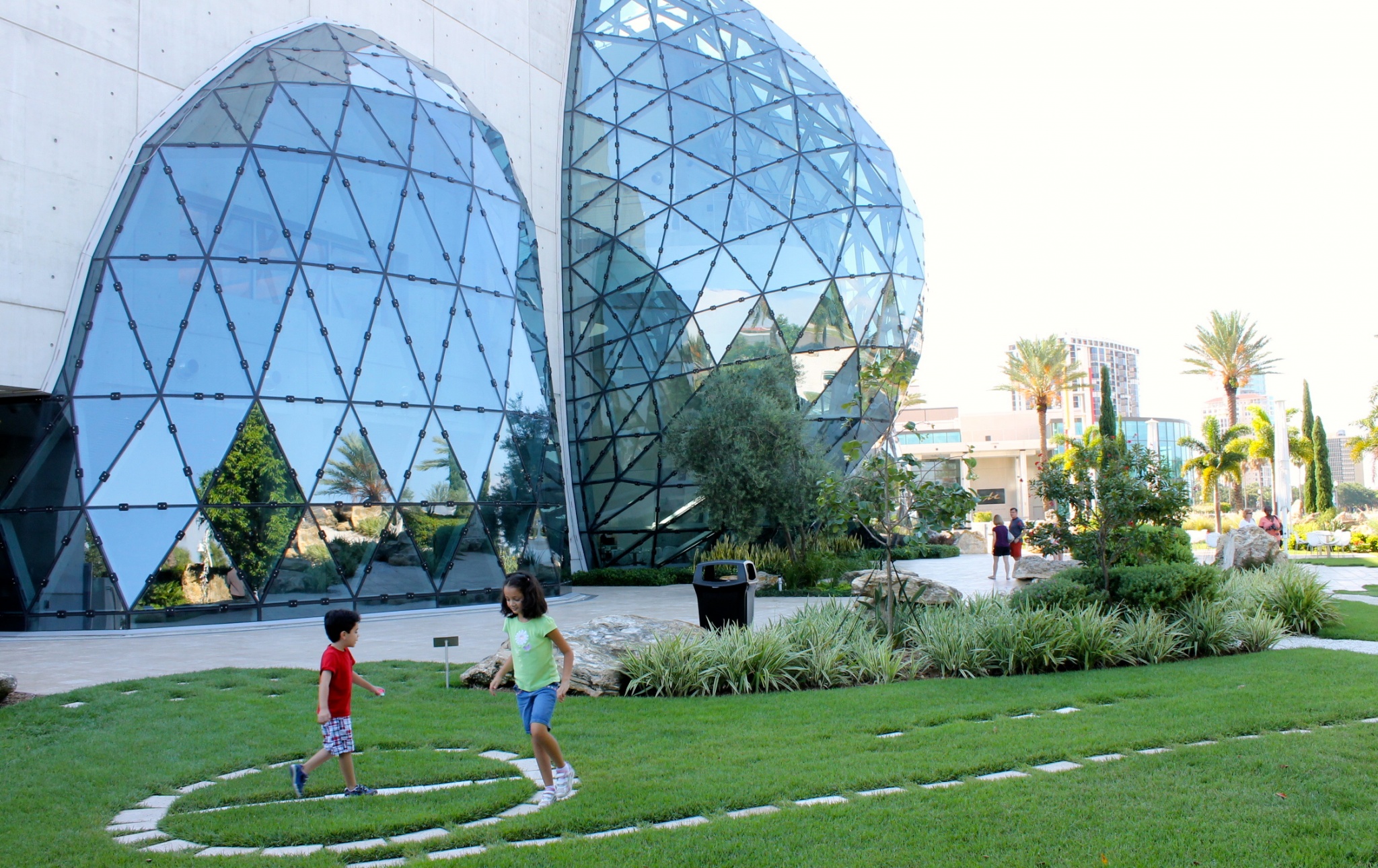 The Dalí Museum. St. Petersburg, FLA
The budding artist in your clan will be transformed by a visit to this 66,450-square-foot museum that houses the most comprehensive collection of Salvador Dali's works in the world. Enjoy the priceless collection of masterpieces, paintings, photographs, watercolors and books sure to inspire the whole family.
Younger children will enjoy the "Dillydally with Dali" program offered daily, which includes puzzles, games, story hour and creative expression. Be there on the first Saturday of the month, for Breakfast With Dali, a morning that includes a junior-focused tour, followed by a buffet breakfast. Children under five are admitted free.
Contact: www.TheDali.org ; www.VisitStPeteClearwater.com


Boundary Waters Canoe Trips. Ely, MN.
Ease your canoes into the pristine water and look forward to peaceful days of paddling amidst a sparsely populated, one million-plus acre expanse of wilderness. Listen to the waves lapping against the shoreline and the haunting lullaby offered by local loons as you drift to sleep in one of 2,000 secluded campsites that dot the lake region. Wake to the sounds of birds chirping in the birch trees and enjoy breakfast over a campfire. Then set out to explore more of the 1,500 miles of canoe routes that crisscross the waterways.
Contact: www.boundarywatersoutfitters.com; www.ExploreMinnesota.com.