I recently spent some time rediscovering Denver.  And, my how things have changed in recent years! No longer a Western outpost, the Mile High City is now an internationally recognized community of arts, culture, and culinary adventure. 
Here are a few family favorites: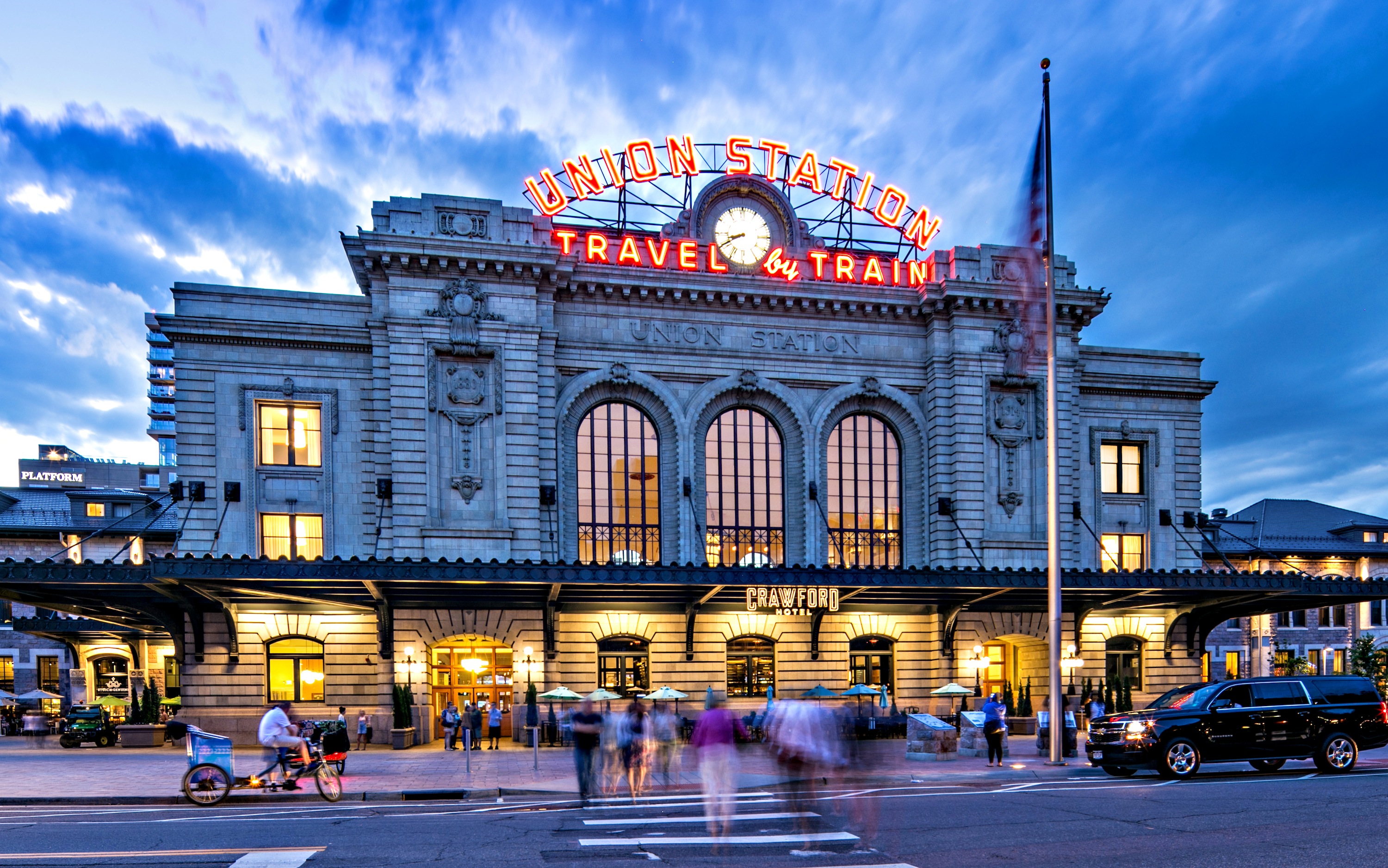 Union Station.
Recently opened, this historic transportation center has been reinvented as a social gathering place that also houses bike, taxi, rail and bus lines connecting the city center to outlying areas. Stay onsite, in one of the Crawford Hotel's rail-themed guest rooms and choose from an array of dining options and shops including the Tattered Cover, a famed indie bookstore.
The station's Grand Hall is a vibrant scene where visitors play shuffleboard, enjoy a snack, conversation and the parade of people passing through. 
Contact:  http://unionstationindenver.com 
The Crawford Hotel.
The trendy hotel's unbeatable downtown location within the Union Station, combines unique historic elements with up to the minute amenities and top notch service. 
Contact: TheCrawfordHotel.com.   
Indulge in Art.
From art classes and kid-focused camps to clever "create and takes", the Denver Art Museum welcomes families into the artistic fold. Family backpacks are available for use during a visit, chock full of art making tools, games and puzzles. Kids will also enjoy the Mile High city's extensive public art program. Don't miss a photo op with Blue Bear, a 40-foot playful sculpture that depicts the creature peering into the Colorado Convention Center.
Contact: denverartmuseum.org; www.artsandvenuesdenver.com/public-art  
Foodie Fun.
Introduce the kids to the world's best street food at Linger, a trendy establishment that overlooks the city.  The founders circled the globe in search of the fare that defines regions from Mumbai to Manhattan. Built in an old mortuary, the quirky interior is made up of cleverly recycled items including tables constructed from rail cars, formaldehyde bottles for water service and specials printed on toe tags.  
Contact: LingerDenver.com 
Sweet Treat
Pair your visit to Linger with a stop at the adjacent giant milk can for a sweet treat. The original Little Man ice cream shop is a local favorite known for their quality confections and the owners' community minded spirit.
Bikes Abound.
Denver's environmental focus and commitment to reduced obesity and affordable transportation are just a few of the reasons the city supports an extensive bike share program. Residents and visitors alike can pick up a bright red bike at any B-station, and ride to their destination. When it is time to move on to the next museum, park or restaurant, grab another bike and go. The Cherry Creek bike path, a 15- mile path along the creek, provides a great way to see the sites and the city skyline while avoiding traffic.
Contact: https://denver.bcycle.com/home.aspx
For information check out www.VisitDenver.com.