Many of us have put our island vacation plans on hold. When the time is right, these island destinations, not too far from home, will be eager to welcome you.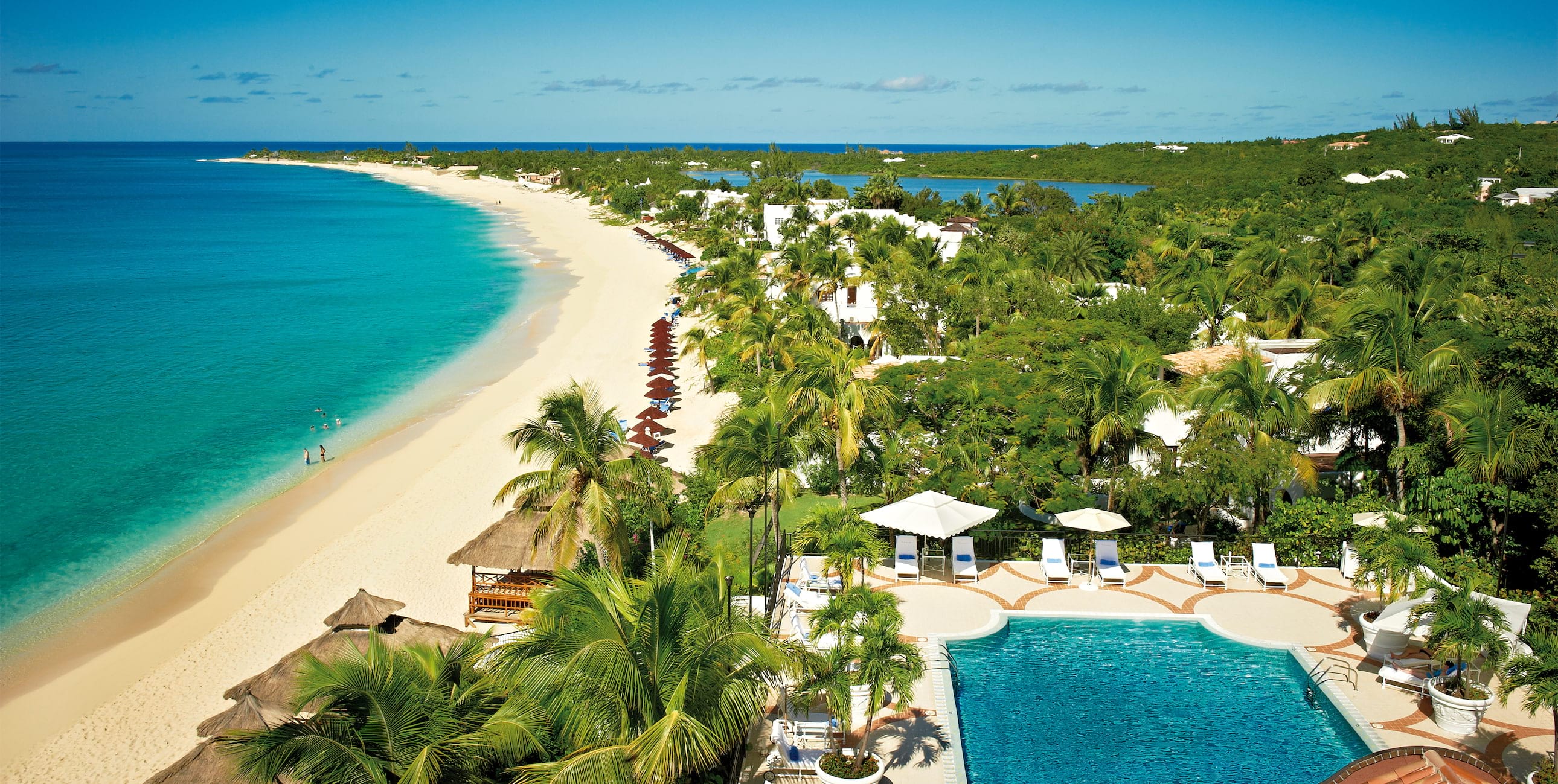 St. Martin & Anguilla .
After a long wait, you deserve double the fun.
And Belmond's two island treat delivers. A unique package makes is possible to experience the dazzling beachside luxury at Belmond La Samanna on the Caribbean island of St Martin, paired with the pristine paradise you'll discover at Belmond Cap Juluca on neighboring Anguilla.
At La Samanna, you'll enjoy hiking adventures, island discovery tours, art programs and guest lecturers as well as al fresco massages, evening cruises and plenty of beach time.
Don your sun hat for the semi-private boat transfer to Anguilla and prepare to immerse yourselves in the dreamlike beauty of Cap Juluca, where every room is a beachfront haven. Pristine white walls and Greco-Moorish columns frame a stunning turquoise sea that will surely tempt your loved ones in for kayaking, paddle boarding and splashing about. Pamper yourselves in the luxurious Arawak spa where ancient healing treatments and locally sourced ingredients will nourish your spirit.
Both resorts are scheduled to reopen in November.
Contact: www.Belmond.com.
Rhode Island.
While most of "The Ocean State" is located on the mainland, it is home to 30 islands, some of which are popular and possible vacation spots.
Block Island, a 45-minute ferry ride from the mainland, and perhaps the most popular of the small state's island options, boasts 17 miles of public beaches, rugged ocean bluffs and historic 18th-century lighthouses. You won't find any chain motels but you can check into small family-run inns and B& Bs. Block Island is also home to the first offshore wind farm in the country, which produces renewable energy for the island.
On Aquidneck Island, with rocky cliffs and dramatic ocean views,
you'll find Newport, the historic summer destination and sailing capital of the world. Lovely beaches, colonial homes, and gilded age mansions draw visitors.
Just off of the coast of Aquidneck lies Goat Island, so-named because early settlers used the island for goat herding. Today the island plays host to the Tall Ships Festival and world-class sailing regattas. It's also home to Gurney's Newport Resort & Marina.
Contact: www.VisitRhodeIsland.com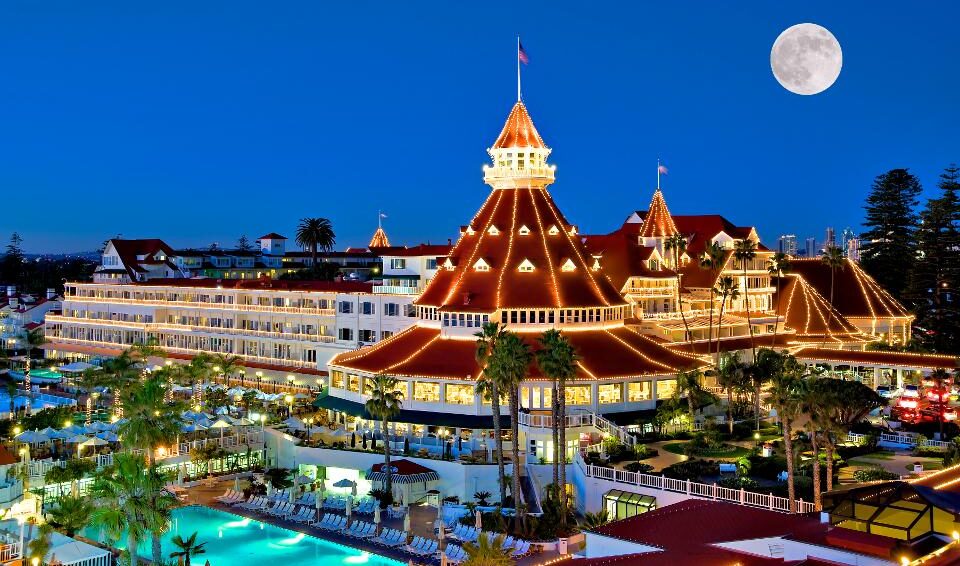 Coronado Island, California.
Located just across the bay from downtown San Diego, this family-friendly getaway is famous for its gentle surf and wide, welcoming beaches. It's home to the Hotel del Coronado, an iconic Victorian gem considered the island's crown jewel. The long, wide stretch of sand provides easy access to the water and thus the perfect home base for your family's seaside activities. Get out the boogie boards, issue a beach volleyball challenge, take surfing lessons, learn the secrets of mermaid fitness or join a clambake. Top-notch children's and teen programs and spa options are also available.
Nearby, is the Loews Coronado Bay Resort where family members can choose from beach activities, pool time and ideas spurred by the pros at the kids' activity desk. Guests can call ahead to reserve child-friendly resources ranging from cribs and baby swings to pool toys and strollers.
Contact: www.Hoteldel.com ; www.LoewsHotels.com
Amelia Island, FL.
With 13 miles of beaches, abundant native wildlife and a pristine environment, this barrier island, located off the coast of northeast Florida, has been luring families for decades. Stay at the 446-rooom Ritz Carlton on the Atlantic shore and the kids may want to join the hunt for fossilized shark teeth on the beach or learn to balance on a stand-up paddleboard. Add other water sports to the mix by trying jet skiing, boogie boarding, kayaking and surfing. Children five through 12 can look forward to the Ritz Kids program that offers immersive adventures designed to introduce young people to the natural wonders of the island. They'll learn about sand dunes and ancient forests and how recycling can make a difference through storytelling, art and even food. Hopefully, the kids won't be too tired to appreciate story time, snacks and a tuck-in offered by a friendly pirate and his friend the princess.
Contact: https://www.ritzcarlton.com/en/hotels/florida/amelia-island
Mackinac Island, Michigan.
You'll find Michigan's iconic island in Lake Huron, between Michigan's Upper and Lower peninsulas. You won't find chain hotels or even cars. So hop on a bike or in a horse drawn carriage to explore the picturesque island along with locals and other visitors. In just under four square miles, you'll find a spacious lake front, outdoor dining, casual picnic spots, putt-putt golf, interesting shops and farm-to-ferry culinary offerings. Consider a stay at The Grand Hotel for it's historic grandeur or check in to the iconic Mission Point Resort and enjoy the sprawling Great Lawn dotted with colorful Adirondack chairs.
It goes without saying that you shouldn't leave the island without sampling the world-famous Mackinac Island fudge.
Contact: www.MackinacIsland.org