Visit America's historic lodges and find rustic log exteriors, well-worn pine floors, or riverside ambience. Join your family in a walk back through time when you book lodging with a story of its own.
A sampling: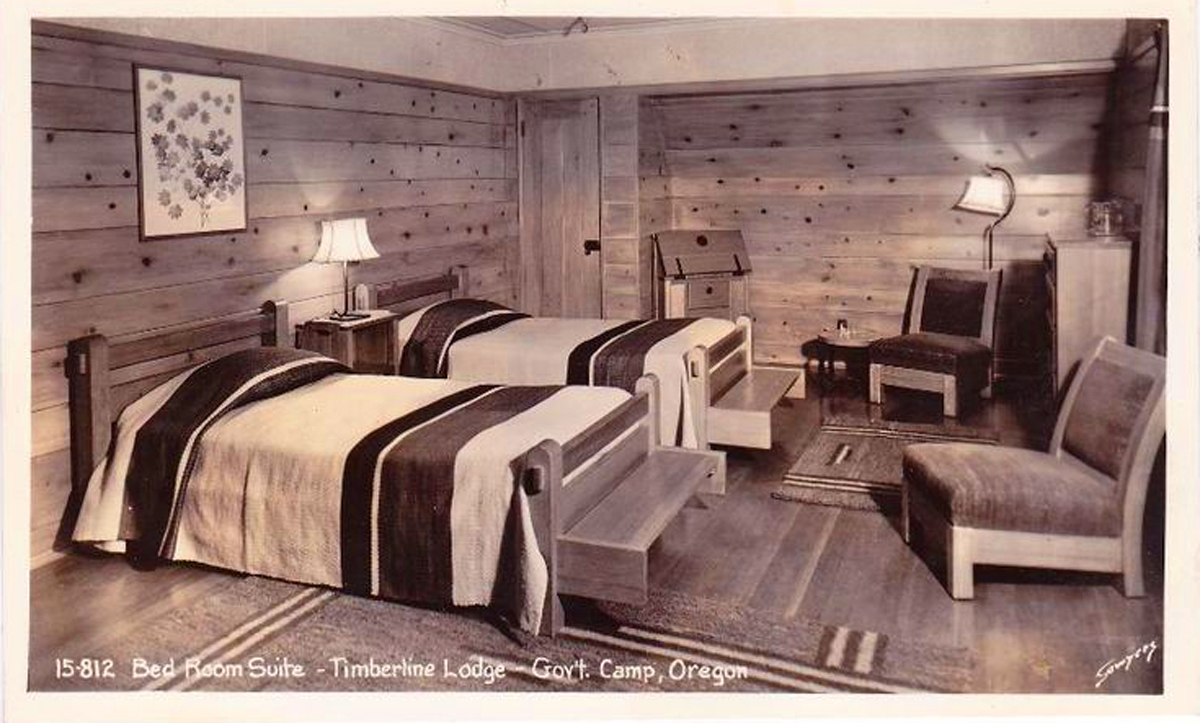 Timberline Lodge, Mount Hood, OR.
Located in Oregon's Mount Hood National Forest, this magnificent lodge was built at the height of the Great Depression by unemployed craftspeople hired by the Federal Works Progress Administration. Completed on September 28, 1937, the lodge has long served as the centerpiece of a mountain playground where families ski, hike, dine, mountain bike, learn about the local flora and fauna and simply enjoy the high altitude natural beauty.
Contact: (800).547-1406; www.timberlinelodge.com/
Kalaloch Lodge, Forks, WA.
Visit the complex landscape that is protected within the Olympic National Park & Forest. For bird watching, including the most significant habitat for bald eagles in the lower 48, beach combing, hiking and fishing, there are few destinations where families will find more beauty and opportunity to bond with nature. Consider the Kalaloch Lodge as a cozy home base. Serving up rustic yet charming accommodations, the Lodge offers tremendous views of the Pacific as well as the opportunity to spot puffins, sea otters, seals and a long list of other sea birds. Tap into rich history by asking about the dozens of shipwrecks that have occurred in the area.
Contact: 888-896-3818; www.OlympicNationalParks.com.
Rapids Lodge and Restaurant, Grand Lake, CO.
Located on the banks of the scenic Tonahutu River, this charming lodge has been offering Rocky Mountain hospitality since 1915. Nearly a century ago the doors opened offering running water and electricity generated by a nearby water wheel. Today, guests enjoy the outdoor wonderland that is Rocky Mountain National Park and then return to cozy lodge or cabin rooms and scenic dining overlooking the river.
Contact: 970-627-3707; www.rapidslodge.com.
Clay Hill Lodge. Lyons, OR.
Located on Oregon's Rogue River, this "off the grid" lodge offers families the chance to enjoy pristine wilderness, hiking, bird watching, rafting and fishing in the country that provided Zane Grey inspiration for many novels. Steeped in history, the lodge has served as base camp for scores of enthusiastic fishermen including Clark Gable, Herbert Hoover, Victor Moore and Ginger Rogers.
Contact: (503) 859-3772: www.ClayHillLodge.com
Garland Lodge and Resort. Lewiston, MI.
Known as the largest log resort east of the Mississippi, this expansive playground is a family favorite for award winning golf, color tours, fishing, and hiking. A blend of old and new, sophistication and rustic charm, the AAA Four Diamond resort complex includes four championship golf courses. Ask about their family-friendly golf and spa packages.
Contact: (800) 968 0042; www.GarlandUSA.com
Tarpon Lodge. Pinelands, FLA.
Open since 1926, this charming waterfront lodge is located 30 minutes north of Fort Myers on Pine Island off Florida's Gulf Coast. Enjoy the local art community, live music, bird watching and picturesque sunsets. Visit pre- Columbian mounds of the ancient Calusa people and paddle through the local waterways. The sport of tarpon fishing originated in Pine Island Sound in the late 1880s so you'll want to grab a rod and try your luck with one of the local outfitters.
Contact: (239) 283-3999; www.tarponlodge.com.