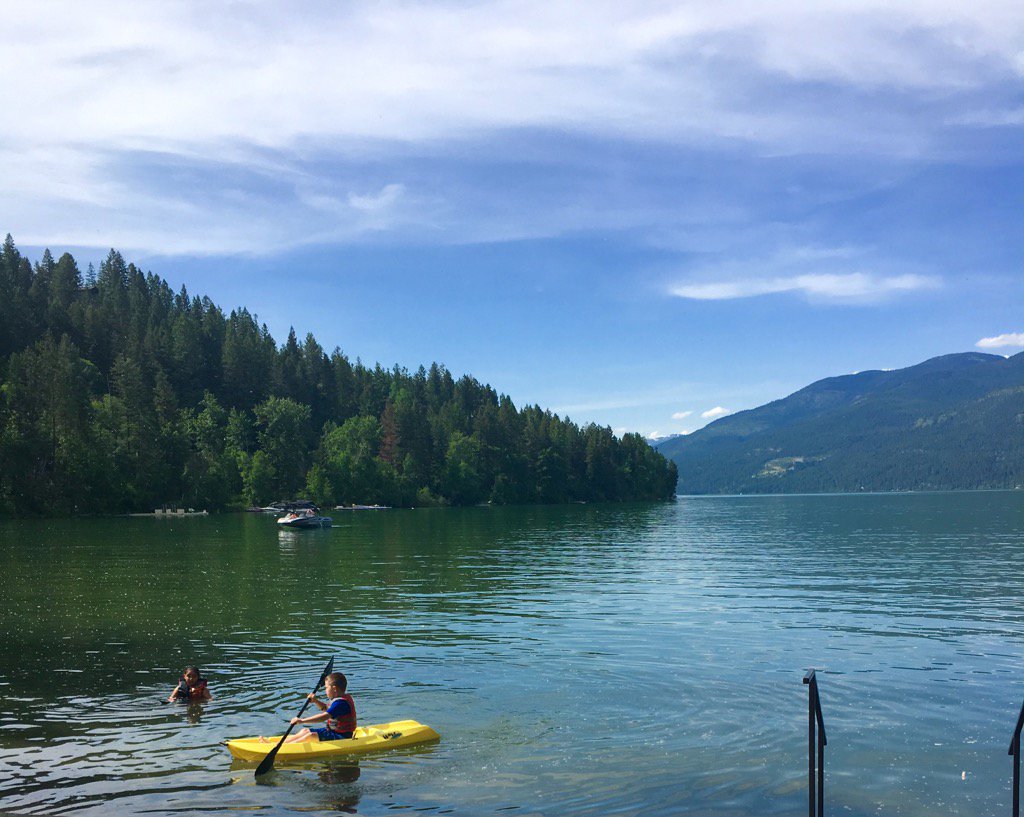 Mountain towns in summer offer fresh air for hiking and fishing, music under the stars, great dining and active pursuits for all ages.
Here are five to consider:
1. Whitefish, MT.
Wild and scenic rivers, clear mountain lakes, and an endless supply of hiking and biking trails. You'll find that and more in this charming ski town nestled next to Glacier National Park. Check out the weekly farmer's market, local galleries, unique shops, coffee houses, yoga studios and barbecue joints. Play golf, take on the zip line or paddleboard surrounded by Rocky Mountain peaks. Founded by three Broadway veterans, Alpine Theatre Project brings professional productions to Whitefish each summer.
Contact: www.ExploreWhitefish.com;
www.atpwhitefish.org; www.VisitMt.com
2. Flagstaff, AZ.
Just 80 miles from the Grand Canyon and close to seven other parks and monuments, this college town offers a long list of options for family travelers. At 7,000 feet, you'll enjoy hiking and biking amidst Ponderosa Pines, comfortable in the cool mountain air. Tap into the history that blends the nostalgia of Route 66, the historic "Mother Road" that bisects the town, with the rich legacy of the old west and Native American culture. Don't miss a tour and exhibits at the Lowell Observatory, the astronomy research center where Pluto was discovered.
Contact: www.Lowell.edu; www.FlagstaffArizona.org.
3. Sun Valley, ID.
Adjacent to the vast expanse of Frank Church – River of No Return Wilderness, this vibrant high altitude enclave serves as an ideal base camp for exploring the beauty of the Sawtooth Range and the nearby mountain lakes and trails. Then return to town where activities from horseback riding, mountain biking, fly fishing, tennis, golf and shopping will keep your clan engaged. When planning, check dates for outdoor summer concerts, plus art and music festivals. Don't miss the weekly ice skating shows at the Sun Valley Lodge featuring world-class figure skaters and Olympic medalists.
Contact: www.sunvalley.com; www.VisitIdaho.org.
4. Jackson Hole, WY.
As a gateway to two of our most stunning National Parks, Grand Teton National Park and Yellowstone, this Wyoming paradise has long been a favorite stop for active travelers. Lace up your hiking shoes and explore amidst the jagged peaks of the magnificent Teton Range, following scenic trails that hug the shores of String, Leigh and Trapper Lakes, Spend a sunny afternoon picnicking, wading, floating, fishing or kayaking on the Snake River. Saddle up for a horseback ride and imagine how the early settlers might have felt upon discovering the magical beauty of the region. Contact: www.VisitJacksonHole.com; www.WyomingTourism.org;
5. Steamboat Springs, CO.
If you love active, outdoor adventure this mountain town is for you. Steamboat offers family fly-fishing opportunities on the Yampa River as it winds through the heart of town. Spend the morning testing a few trout-rich holes before taking the remainder of the day to bike, float, or explore the historic Western enclave. Ask a local guide to lead the way for a multisport adventure, combining a short hike with the opportunity to cast a line into the pristine streams, lakes and reservoirs that dot the region. The whole family will enjoy a night at the always-popular rodeo. Contact: www.steamboatflyfisher.com; www.SteamboatChamber.org;www.Colorado.com