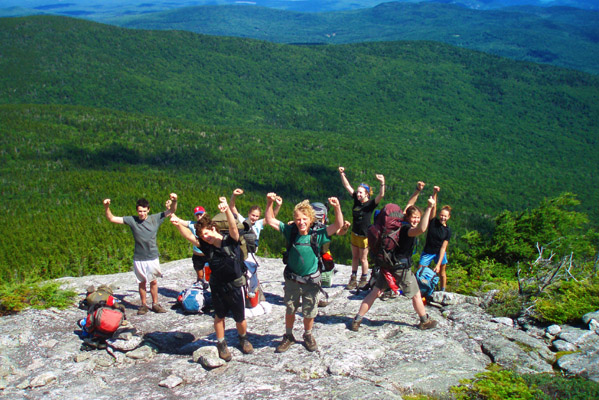 Appalachian Mountain Club Adventures. New England.
Beginning at age five, kids can participate in pond studies, GPS treasure hunts, forest ecology lessons, and wildlife watching and tracking activities.
It is all part of the Appalachian Mountain Club's family camp and adventure programs. In beautiful outdoor settings in New Hampshire and Maine, the whole family will learn outdoor skills and safety tips.
Also, participate in flat water canoeing, nature walks and even a day hike to a backcountry hut. Spend the night in a bunk room or your family's own private quarters.
Contact: (603)466-2727; www.outdoors.org/adventure_camps.
Caneel Bay, St Johns Virgin Islands.
Once a favored getaway for Laurance Rockefeller and family, this 170-acre island paradise is tucked within the Virgin Islands National Park, a protection made possible by Rockefellar's land donation to the government in 1956. Today, family travelers can hike park trails and swim, snorkel, dive, kayak and sail in the pristine waters of the resort's bays and inlets. Youngsters can enjoy a complimentary kids club experience while parents opt for tennis, relaxation on one of seven beaches or a massage in an open-air cabana. Plein aire art classes are also available for the creatively inclined. Contact: 340-776-6111; RosewoodResorts.com/en/caneelbay
More...
Travel Insurance.
Simple & Flexible.